Natives Relieve Overworked Gardeners!
Do you long for a garden that needs little water, no pampering, and minimal maintenance—but still delights with bright blooms, exotic textures, and fragrant shrubs? Then mark our May 22 General Membership Meeting on your calendar now!
Landscaping with California Natives is the program topic, and few—if any—know this subject better than members of the Theodore Payne Foundation. For the last hundred years, Mr. Payne and then his foundation have been researching, rescuing, propagating, and promoting the use of local plants.
If you're planning a landscaping project, don't miss this chance to learn about the amazing variety of trees, shrubs, perennials, and annuals that prefer our weather cycle and thrive without fertilizer or soil amendments. Even if you love slaving over nonnative favorites, you'll gain valuable tips on what to plant where they refuse to grow.
The program begins at 7:30 pm, after the Friends annual election of officers.
A Pinch of Paranoia, A Peck of Good Sense
At our February General Meeting, a large audience gathered to hear Detective Debra Kane, a veteran of the LAPD Financial Crimes Division, speak on mail fraud and identity theft. She spoke with conviction and passion. In a clear, concise, direct manner she enumerated precautions that need to be addressed in order to:
Become a Smaller Target..

.
To dissuade mail fraud
*Never mail checks from your household mailbox.
Consolidate your bank accounts. (The more numbers out there, the more to steal. The more accounts, the more you'll forget.)
Have reordered checks sent to your bank to avoid tell-tale packages on your doorstep or in an open mailbox.
Get a locking mailbox.
Do not leave your checkbook exposed. Lock up your checks.
Consistently reconcile your bank statement(s).
To lessen the possibility of identity theft
*Get a cross cut shredder and use it.
Have two credit cards only—one for everyday and one for an emergency (with a third exclusively for on-line purchases if you buy via the Internet).
Always keep an eye on the person processing your credit card.
Never carry Social Security or PIN numbers with you.
Review statements and verify unfamiliar charges immediately.
If you do nothing else, the items with an asterisk (*) are absolutely essential.
In the paper recently, there have been numerous articles on the same subjects that Detective Kane addressed. She explained that these crimes are becoming easier to commit because of increased accessibility to the victim and the inability to track down the pyramid of those involved. Since there are only three Financial Crimes Detectives for the San Fernando Valley, and over 500 cases reported a month, only two percent of the cases are solved. Therefore, it is essential that safeguards be taken in order to decrease the ability and opportunity for theft to occur. It is easier to steal with a pen than with a gun. Heed Detective Kane's advice!
Frona DeCovnick, Program Chairman
Just the facts:

What: A half-day excursion. Docent-guided rail tour visits 3 to 5 selected stations in one general area and lasts about 2 hours

When: A Saturday Morning in July
(2nd, 3rd or 4th Saturday under consideration)

Who: Friends Members and guests age 12 and over

Cost: $5 per person

Refreshments and transportation from/to Platt Branch included
Special Friends Metro Rail Art Tour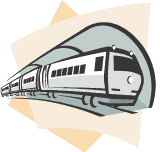 Calling all art lovers who've been meaning to check out LA's Metro Rail. Here's your chance to take a Docent-guided tour of the Metro Rail system that focuses on the MTA-commissioned murals and sculptures at each stop. 
The Friends who've already taken this excursion say it's a great way to view cutting-edge work by local artists and a carefree half-day outing they'd like to repeat. So I'm organizing a Metro Rail Art Tour package for members and their guests (age 12 and over), with transportation from and to Platt Branch.
But we have to guarantee enough participants. Also, since there are a number of tours, each through a different area, I'd like to know your preference before selecting one and setting a specific date in July. If interested, use the advance sign-up form below.
Metro Art Tour brochures are available in the Friends Bookstore, along with an advance sign-up sheet. You can sign on there, as well. Or contact me directly at the numbers below.
Whichever, please let me hear from you by April 30 at the latest!
As soon as I can firm up the date, we'll send you a complete information and reservation package.
Mary Ann Ostrom, Fundraising VP
(818) 346-0648 or e-mail fundraising@plattlibrary.org
2003–04 ANNUAL ELECTION OF OFFICERS
will be held at the General Membership Meeting
Thursday, May 22 at 7 pm
Nominations are still open for Publicity Chairman. If you'd like to volunteer yourself or another Friends member, call Nomination Committee Chairman Harriet Strauss at (818) 888-7766.

The Friends of the Platt Library Newsletter is produced and maintained by Hearn/Perrell Art Associates. Editor: Therese Hearn
Artwork, photos and information are copyrighted by their respective Authors, the Friends of the Platt Library, and/or Hearn/Perrell Art Associates and may not be reprinted without permission.
Problems? Comments? Suggestions? Please tell the Webmaster.