Platt's Valuable, Invisible In-House Volunteers
Of the many contributions volunteers make to Platt Library, one of the least visible is the day-to-day assistance provided by In-House Volunteers. These are the dedicated workers who help the clerical staff keep library materials up-to-date and available.
In addition to the Sisyphean task of shelving books (which many Friends volunteers do when the sorting carts start groaning), In-House regulars process new books, inter-branch deliveries, and book drop returns. They also handle patron holds and relieve clerks on the circulation desk. Initial training takes an average of 6 months, but according to Library Assistant Alicia Steffin, who trains them, it's worth every minute of staff time. Quietly, efficiently, experienced volunteers help her resolve scheduling conflicts and cope with emergencies.
Platt currently has five senior In-House Volunteers. It's high time they got a bit of recognition for the splendid job they've been doing for the Library.
| | |
| --- | --- |
| Ruth Bromund, a Friends stalwart and our current Membership Vice President, has been "working in the back" an average of 2½ hours a week since Platt opened in April of 1995. Formerly a high school Spanish teacher and K-5 bilingual education specialist, Ruth has always been devoted to books and prone to library volunteerism. Her interest in this library dates back to 1970, when she moved to West Hills and looked forward to Platt's being available for her children. It opened too late for them, but not for Ruth, who does all she can to augment library services for others. | |
| | |
| --- | --- |
| Lynn Durbin also helped open this long-awaited facility 7½ years ago. She currently averages 2½ hours a week, in addition to helping out at Friends Book Sales and in the Bookstore. A third generation Californian from the San Francisco Bay area, Lynn taught K-5 and adult school in Los Angeles City schools from 1968 through 1990. She still keeps active in teaching, too. Since retiring, she works in the classroom with new teachers through the Beginning Teacher Support and Assessment Program at CSUN. | |
| | |
| --- | --- |
| Mari Kappel, retired after 40 years as an administrative assistant at Prudential Insurance, decided to volunteer at Plattwhile it was under construction. Shortly after the opening, seeing the door open, she walked in and surprised staff members who were sorting materials on their day off. Initial dismissal quickly reversed when they learned she'd come to offer assistance; the speed at which she was put to work became a running joke. Now a familiar face on the circulation desk, Mari has donated at least 4 hours a week ever since. | |
| | |
| --- | --- |
| Harriet Segurson, a Friends Life Member of long standing, is our most recent In-House regular. In just a year and a half, she has progressed to whatever needs doing some 9 hours a week. Retiring after 35 years as a teacher of the deaf and hard of hearing, Harriet dove into library work because, "When I was a child, libraries saved my life"…in the sense that—for a child coping from birth with her parents' deafness—public libraries were a source of motivation. She wanted to give back to the institution that succored her (in Brooklyn, by the way). Harriet is also on-call as a sign language interpreter for Kaiser Woodland Hills hospital. | |
| | |
| --- | --- |
| Michele Watts entered the world of book processing over 7 years ago, at her friend Ruth Bromund's suggestion. (They met while volunteering at the Haynes Street School Library.) A native of France, Michele studied English at her lycee; then spent a year as an au pair in Oxford, England, where she also took English lit. classes. After marrying and moving to Los Angeles, she was active in Cub Scouts and devoted many years to handicapped children as a teacher's assistant. Still a literature lover, she now donates 2½ hours a week to Platt's ever-growing collection, in addition to the time she gives to the Book Sales and special Friends projects. | |
Alicia noted that all but one of these ladies have teaching backgrounds and wondered if that creates an aptitude for handling books. This is moot. What's indisputable is the gratitude and respect each volunteer has earned from the library staff.
A General Meeting You Can't Afford to Miss!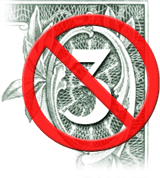 The topic for the Friends February 6 General Meeting is Financial Crime Prevention, a subject we all worry about…or should to a reasonable degree.
Our speaker, LAPD Detective Debra Kane, knows the subject first-hand. A 15-year police veteran, she has been solving financial thefts and fraud in the LAPD Financial Crimes Division for the last 7 years. Currently, she's on a team that handles identity theft. In addition to providing a counterpoint to media coverage of the most sensational instances, Detective Kane will speak on how to keep finances together to minimize the likelihood of becoming a victim. She will also talk about mail theft and the best methods to safeguard checks mailed to you.
As an added bonus, Detective Kane is also an expert on presenting information. Before joining the Financial Crimes Division, she taught at the Police Academy. And before that, she taught in LAUSD elementary schools.
So be sure you don't miss this most interesting speaker on a topic vital to everyone's well being. Mark Thursday, February 6 on your calendars right now! The presentation will begin at 7:30 with refreshments and informal discussion following.
Frona DeCovnick, Program Chairman

The Friends of the Platt Library Newsletter is produced and maintained by Hearn/Perrell Art Associates. Editor: Therese Hearn
Artwork, photos and information are copyrighted by their respective Authors, the Friends of the Platt Library, and/or Hearn/Perrell Art Associates and may not be reprinted without permission.
Problems? Comments? Suggestions? Please tell the Webmaster.