Events held in the Multipurpose Room of the Platt Branch unless otherwise noted

ON-GOING

Thu

10–11:30am

Intro Internet Computer Classes – Call for schedule. Reservations required

Mon–Fri

3–5pm

GAB* – Grandparents and Books. Read to children

Mon

10–11:30am

GAB* with special programs listed below

Tue & Thu

12:30–2:30pm

GAB*

Sat

2–4pm

GAB*

*Please call to confirm hours: (818) 340-9386.

OCTOBER

Fri

Oct 4

3:30-4:30pm

Teens' Japanese Animation Drawing w/Gentatsu Sakakibara. Grade 6 & up

Mon

Oct 7

7:00pm

Friends Board Meeting

Tue

Oct 8

7:00pm

Voter Information Series – 1st† topic: Secession Issues Overview
Speaker: Joy Picus, former LA City councilwoman, 3rd District

Thu

Oct 17

7:00pm

Friends General Membership Meeting

Thu

Oct 17

7:30pm

Voter Information Series – 2nd† topic: Secession Debate Pro & Con
Speakers: William Powers, Attorney; Michael Feuer, former LA City councilman

Fri

Oct 18

5:30–7pm

FRIENDS PRE-SALE SUPER USED BOOK SALE

Sat

Oct 19

10am–2pm

SUPER USED BOOK SALE

Wed

Oct 23

7:15–9:15pm

Book Discussion Group – Sacred Ground by Wood. Adults

Mon

Oct 28

10:30am

Preschool Storytime – Stories, songs and much more! Ages 2–5

Mon

Oct 28

7:00pm

Folk Nite – The Ballad of Tom Joad: Woody Guthrie & the Grapes of Wrath with Los Angeles folk singer Ross Altman. California Stories: Reading The Grapes of Wrath program. Grade 8 & up.

Tue

Oct 29

4:00pm

Halloween Magic Show – Extraordinary tricks with live animals, starring Magic Castle Magician Allen Oshiro. All ages

Wed

Oct 30

3:30pm

Kids' Book Club – Book discussion and games. Grade 4 & up

Wed

Oct 30

7:00pm

Voter Information Series – 3rd† topic: General Ballot Issues Review
Speaker: Carol Winston, League of Women Voters

Thu

Oct 31

3:30pm

Family Storytime Halloween Puppet Show – Come in costume. All ages

NOVEMBER

Mon

Nov 4

10:30pm

Preschool Storytime – Fun stories, fingerplays, and songs! Ages 2–5

Mon

Nov 4

7:00pm

Friends Board Meeting

Thu

Nov 7

5–10pm

Friends Night at Pizza Cookery – Eat for Platt Library. All friends of Platt

Thu

Nov 14

6:30–8pm

Friends Boutique-Gift-Creation Workshop – All handy volunteers welcome!

Mon

Nov 18

10:30am

Preschool Storytime – Games, flannelboards, stories, and more! Ages 2–5

Wed

Nov 20 &nbsp

7:15–9:15pm

Book Discussion Group– to be announced. Adults

Thu

Nov 21

7:00pm

Pajama Storytime – Fun in the Children's Section. All ages

Thu

Nov 21

6:30–8pm

Friends Boutique-Gift-Creation Workshop – All handy volunteers welcome!

DECEMBER

Mon

Dec 2

10:30am

Preschool Storytime – More fun than a barrel of monkeys! Ages 2–5

Sat

Dec 7

12 noon–3pm

Children's Holiday Boutique – Children only!

Fri

Dec 13

5:30–7pm

FRIENDS PRE-SALE SUPER USED BOOK SALE

Sat

Dec 14

10am–2pm

SUPER USED BOOK SALE
Halloween Magic Show
Extraordinary tricks with live animals,
starring Magic Castle Magician Allen Oshiro
Tuesday, October 29 at 4:00 pm
All Ages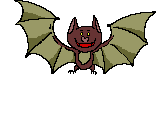 Family Storytime
Halloween Special
Come in Costume!
Thursday, October 31 at 3:30 pm
All Ages
Pajama Storytime
Fun with your favorite book characters!
Thursday, November 21 at 7:00 pm
All Ages
3rd Annual Childrenís Holiday Boutique
BACK BY POPULAR DEMAND -
Find just the right "kid-priced" gifts for family and everyone on your list—handmade by Friendly elves, with free gift-wrapping, too!
Saturday, December 7 from 12 noon to 3:00 pm
Children only!
Also, donít miss our on-going programs:
Preschool Storytime
More fun than a barrel of monkeys!
Stories, songs, games, and more!
Mondays at 10:30 am
October 28, November 4 & 18, and December 2
And our daily GAB reading program
See events calendar for times,
or pick up a printed monthly schedule at the Reference Desk.
For more information, contact
Vicki Migliori or Nancy Brennan
Childrenís Librarians, (818) 340-9386