Membership News
In early April, we sent a membership solicitation mailing to the Pomelo Drive School area. Many thanks to those who helped me prepare and send nearly 1000 letters (see The Volunteer Connection).
As of publication, several people have joined as a result, and I expect more to do so throughout May. 
WELCOME to New and Returning Members 
All the following joined after the last newsletter was published:
Arlene Denison
Leslie & Chris Kruize
Fran & Alan Lapides
Debra Moldovan

Virginia Robinson
Jennifer Strickland and Kriss Bickel
Christopher & Lisa G. Wiles
Judy & Marty Wilson
M. K. Fitzsimmons and Patti Guerrero rejoined after a break.  Welcome back!
New Advertiser
The Woodland Hills – Warner Center Neighborhood Council ad appears in this issue for the first time. Take a look at it here and on line, and be sure to click the link to the Council web site. You'll find loads of information about local and citywide issues.
RENEWALS ARE NOW DUE
All regular memberships expire at the end of June, so, NOW'S THE TIME.
BUT PLEASE IGNORE THIS MESSAGE if you joined after March 1st or have already renewed. Your membership is good until June 30, 2009. If you are not sure you have renewed, save yourself some trouble by calling me at the number below or e-mailing me through the website.
THE REST OF YOU, go ahead and do it now—RENEW! That way it won't slip your mind. You won't miss an issue of the newsletter. You will save the Friends the cost of mailing you a renewal letter. Besides that, Platt Branch needs your support. If you don't want to cut up your newsletter, you can fill out a membership form on our web site, print it, and send it in with your check. Or stop by the Bookstore on your next visit to the library and ask the volunteer for a form. In the bookstore, you can pay by check or in cash and pick up a bargain book at the same time.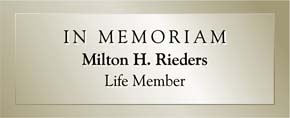 Be a Friend!
Memberships in the Friends of the Platt Library are win-win relationships. Besides providing additional funding for our library, they also give opportunities for new friendships, socializing, and volunteering—as well as community recognition for your support of a worthy cause. If that's not enough incentive, you also get a printed copy of this newsletter in the mail…what an excellent investment!
To become a member, give a membership as a gift, or renew your existing membership, just fill out the form below and click the 'PRINT' button. Write a check payable to Friends of the Platt Library and send it along with the printed form to:
Friends of the Platt Library
23600 Victory Boulevard
Woodland Hills, CA 91367
...or bring them to the library in person. Thank you!
FRIENDS OF THE PLATT LIBRARY MEMBERSHIP
Business Members
Click on a business card to open a member's website.

The Friends of the Platt Library Newsletter is produced and maintained by Hearn/Perrell Art Associates. Editor: Therese Hearn
Artwork, photos and information are copyrighted by their respective Authors, the Friends of the Platt Library, and/or Hearn/Perrell Art Associates and may not be reprinted without permission.
Problems? Comments? Suggestions? Please tell the Webmaster.