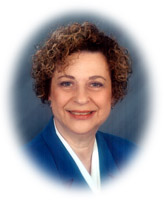 President's Message
What makes a volunteer run?
The Platt Branch Library is blessed to have many volunteers who help enrich the quality of service in a wide variety of ways. We try to recognize their service and thank them for being willing to donate their time in this way. It is a little offering in exchange for all that they give.
Why do volunteers give of their time and talents so unstintingly? Their reasons are almost as varied as the people involved. Some come from a culture of caring. Their parents were volunteers so they learned volunteerism as a family value. Others particularly value libraries and assist so that Platt can be the best library possible. Some are retired and see volunteer work as a meaningful alternative to their former employment—something like a second (or more) career.
Whatever reason, we are extremely grateful to those who choose to contribute to the Platt library. We seek to make your service interesting and rewarding. (So that you will continue to volunteer!) If you aren't already a volunteer but would like to explore the options, email me and we'll try to find just the right place for you…and add your name to our honor roll of volunteers.
Special thanks to special volunteers:
Millie Berger who organized our 'elves' for the Children's Holiday Boutique.

Shel Schuster and the Bookstore crew who schlepped and sold the books for the special January sale.

Sue Strickland who brought back Ellen Pangarliotas of the League of Women Voters for another standing-room-only ballot measures presentation.

Freya Maneki and the SOLL Committee for developing our new Senior Outreach program.

The Friends of the Platt Library Newsletter is produced and maintained by Hearn/Perrell Art Associates. Editor: Therese Hearn
Artwork, photos and information are copyrighted by their respective Authors, the Friends of the Platt Library, and/or Hearn/Perrell Art Associates and may not be reprinted without permission.
Problems? Comments? Suggestions? Please tell the Webmaster.