Light Notes
Good news: The planning for our proposed Adult Literacy Center is moving right along. Victoria Atken, LAPL's Volunteer Services Coordinator, came out in July to inspect the space and take measurements for equipment installation and additional storage.
For the interim, I have made arrangements for Sheila Weisberg, Library Assistant/Adult Literacy Services, to visit the Friends September 11th Board meeting. She will explain how the Literacy Center works and can speak to Friends who want to volunteer at that time. I hope all members interested in the program can take advantage of this opportunity. Sheila told me that, currently, volunteers would have to make an appointment at the Mid-Valley Literacy Center for a formal interview before attending training sessions. However, after they've had the interview and training, Adult Literacy volunteers could tutor at Platt even before the center is up and running. This would give us a head start when Platt's center is completed.
Thanks to Our Friends!
Platt Branch staff and patrons are extremely thankful for the new signage! Please take a look at the stack-end signs. Krys Morales did a wonderful job on the inserts, and the information is still available for us to use and change on the computer. Both Fontayne Holmes, City Librarian, and Cecilia Riddle, head of Branch Library Services, liked the new look when they visited our branch on July 27th. 
New Magazines Coming Soon
The Friends are purchasing thirty new magazine titles for Platt. Nine of these titles will be for children. In addition, the Friends purchased a separate magazine rack for the children's magazines. It has arrived, and General Services will mount it in the east corner of the children's section.
More Staff Changes
As you may know, in August, both Krys Morales and Esther Mariscal transferred to LA City Personnel and the LAPD, respectively. However, Platt welcomed Clerk-typists Joe Chang and Joseph Gaville, who will help fill in for a couple of months. Both of these clerks are 20 hours a week, but temporarily Joe Chang will be working full time. Plus, a new full-time Clerk-typist, Rosesedo Bacat, started August 21.
Another Plus from the Friends
All the Reference librarians and I are really looking forward to the Mozart chamber concerts coming in September, October, and November. Special thanks to the Friends for bringing these classical interludes to Platt Branch!
Lynn Light, Senior Librarian
New Book Program

is a new LAPL service that replaces the Project Bestseller offering of convenient access to the latest popular books. Just look for the Hot Off the Press section where the Project Bestseller books used to be. You'll find copies of the newest books and bestsellers.
You can check out up to two books at a time and borrow them for up to 7 days—no special fees. Due to their popularity, holds or renewals are not available.
Platt Branch is scheduled to have this system-wide program in place sometime in September. Keep an eye on the first row of shelves as you enter the library.
Children's Programs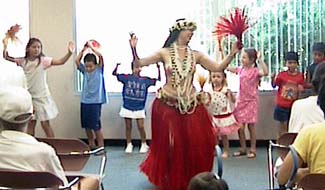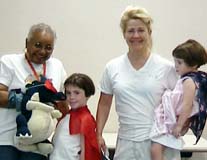 Platt's Children's Summer Reading Club has been gratifying all summer long. We've had one memorable program after another—even our in-house "fill-in" event was well received—and with over 375 kids signing up, the branch has been buzzing with youngsters building their own special memories in the stacks.
Our June kick-off program, complete with Friends-supplied cookies and lemonade, brought a different view of Polynesian music and dance. The Gypsy Folk Ensemble's Julie Nelson and Steve Theodore performed traditional Hawaiian, Maori, and Tahitian dance-tales—all very interactive, as you can see.
In July, professional storyteller Beaumont Chimene and her two daughters, Cooper (7˝) and Daisy (4˝), GAB reader Therese, and I covered a scheduling glitch with songs, a cut & tell scissor tale, and a wonderful performed reading of a popular children's book (by Beaumont, Cooper, and Daisy).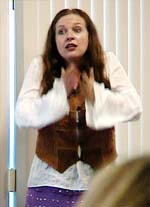 Storyteller Rebecca Martin arrived the next week with three marvelous original fairie tales that she'd created from classic princess-in-trouble themes.

We were all equally enthralled by her superb telling of "The Queen of the Bees", "The Dragon Prince", and clever take on The Golden Goose (morphed into a dancing mouse, drumming grasshopper, and harping bee).
Our August finale came complete with certificates and prizes. How can anyone adequately describe Tony Daniels's special Building Stories magic? Suffice to say, the packed house loved every minute.
Barbara Mattison, Children's Librarian
Upcoming Children's Events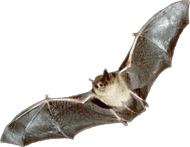 • Kourosh Zolani presents An Introduction to Persian Music. This DiverseCity program features the ancient cultural traditions of LA's Iranian community. Thursday, September 28 at 4 pm.
• Special Halloween Program featuring The Bat Lady. Learn about bats from bat biologist Diana Simons and her sharp-fanged flying friends.Thursday, October 12 at 4 pm.
• Caroline Hatton, Vietnamese-American author of Véro and Phillipe, explores the roots of our DiverseCity's Southeast Asian cultures. Thursday, November 9 at 4 pm.
For further information, call Children's Librarian Barbara Mattison at (818) 340-9386.
Young Adult Programs
Platt Branch has had a successful Teens Summer Reading Club season, with over 100 patrons signing up as of the first week in August. Each participant earns an incentive prize for reading at least one book during the previous week. This year, many teens have far exceeded their one book minimum. They come in with several formerly blank tally sheets filled with titles read during the past 7 days.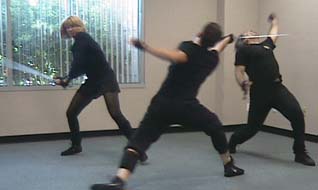 Japanese 'manga' incentive materials—including puzzles, paper fans, pens, and magazines—initiated the program and have been a big hit. Platt's manga collection of paperbacks literally, as well as figuratively, flew off the shelves. And our kick-off program was a rousing success.
Swords & Swordplay III drew another standing-room-only crowd. Tigertainment's Michael John, Nancy John, Taylor Neil Thomas, and Nick Bonora got everyone's "manga awareness" revved up with another demonstration of what a superbly trained human body can do—or seem to be doing.   
 Not at all shabby for a branch that is still looking for a librarian who can devote full attention to Young Adult programs for our really super teen patrons.
Elliott Gordon, Adult Librarian
Another FFOLA international display…
Platt's July-August display gave patrons another view of the trips The Friendship Force of Los Angeles "citizen Ambassadors" make to promote understanding between nations. Many thanks to FFOLA President Carol Lee Lawrence and her assistant, Marilyn Wolf!
If you have a non-commercial collection or craft you'd like to share with fellow library patrons, contact Senior Librarian Lynn Light at (818) 340-9386 or click here to send an email.
---
GAB Interactive Children's Reading Program needs volunteers for Thursday afternoon and Saturday any time. 6-month commitment required. Free training provided. Contact Children's Librarian Barbara Mattison at (818) 340-9386
---

The Friends of the Platt Library Newsletter is produced and maintained by Hearn/Perrell Art Associates. Editor: Therese Hearn
Artwork, photos and information are copyrighted by their respective Authors, the Friends of the Platt Library, and/or Hearn/Perrell Art Associates and may not be reprinted without permission.
Problems? Comments? Suggestions? Please tell the Webmaster.