From left: Millie Berger, Natalie Vos,
Sharon Schuster, and Megan Whitaker help
shoppers find the right gift—perhaps a festive tote bag!
Children's Holiday Boutique Opened Season on a High Note
When the door of the Multipurpose Room opened at noon on December 4, the 5th Annual Children's Holiday Boutique began with a rush! Children who had attended previous sales knew just how to go about such serious business. Some of the younger ones needed a little assistance in making their selections, especially with so many beautifully crafted items to select.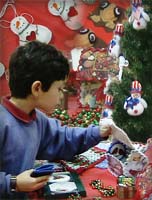 Fortunately, there were many volunteers on hand to guide them, and once the gifts were chosen, many more diligent "Elves" saw to it that each and every present was wrapped and given a name tag. By 2:30 pm, there was hardly anything left on the sale tables, and Santa's Elves were all ready for a good long nap!
There are lots of people to thank for their participation in this event, starting with the "Crafters"—those ladies who labored long and hard to provide the gifts: Millie Berger, Pam Bieber, Julie Booth and her children, Frona DeCovnick, Lynn Durbin, Therese Hearn, Eileen O'Neill, Jeanne Pederson, Paula Russo, Sharon Schuster, Harriet Strauss, and Lyall Thompson. Special thanks also go to our "Elves," who so generously gave their time on the 4th:

Friendly elves (from left) Therese Hearn, Mary Ann Ostrom, Lyall Thompson, Lynn Durbin, Becky Baker, Ellie Haney (rear), Julie Booth, Sue Strickland, Sharon Schuster (rear), Elaine Corman, Pat Peterson, Ann Olafson, and Joan Wagner.

Becky Baker, Millie Berger, Julie & Jenna  & Becky Booth, Elaine Corman, Lynn Durbin, Ellie Haney, Therese Hearn, Ann Olafson, Pat Peterson, Paula Russo, Michael & Samantha & Sharon Schuster, Sue Strickland, Lyall Thompson, Joan Wagner, Megan & Matt Whitaker, and Natalie Vos.

Thanks are also due to our discriminating shoppers, who helped us raise over $200 for Platt Library.

Mary Ann Ostrom, Fundraising VP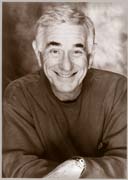 Catch Shelley Berman at the Platt (branch library)
Wednesday, March 9th
Headlining the Friends General Meeting in March, actor/comedian Shelley Berman will present "Comedy and Its Reflections in History"…his take on today's humor, its disturbing concepts and language, what it has to do with our time, and how it got that way.
Do you recall the humor of the 60's, in the time of the Vietnam War? Do you know the effect on comedy in the McCarthy era and during the time of J. F. Kennedy? And what all this has to do with the Keystone Kops and "All In The Family"?
Shelley Berman does, and odds are he occupies a large place in your comic recollections. Since he landed his first job as a comedian in 1957, his comedy albums earned three gold records and the first GRAMMY for a non-musical recording. He was the first comedian to appear in Carnegie Hall. He appeared 21 times on the Ed Sullivan Show. He's won numerous awards for his roles in blockbuster musicals, comedies, and films. He's authored three very funny books and two plays. And—he has staying power. He continues to perform his one-man show throughout America and internationally. His recent TV guest star credits include "L.A. Law",
"Friends", "King of Queens", the "Bernie Mac Show", and (currently) HBO's "Curb Your Enthusiasm". At theaters now, he's Judge Ira Goldfarb in "Meet the Fockers".
On top of this, Mr. Berman is well qualified to analyze his art, having taught Humor in USC's Master of Professional Writing program for the last 21 years. Beginning with a brief overview of the "licentious" comedy of the Greeks through the humor of the Renaissance, Commedia Dell'Arte, Moliere and Shakespeare, he'll move directly into American humor in depth: how our history—our ups and downs—determines the way of humor and how and what we choose to laugh at.
Don't miss this opportunity to laugh while learning, and bring everyone that you know has a funny bone. The General Meeting will begin at 6:30 pm, with Mr. Berman's presentation starting at 7:00.
Joan Vos, Program Chair
Special Membership Excursion Set for June!
A beautiful building noted for its art and architecture…beautiful gardens…special exhibits—no, it's not the Getty. It's our own Los Angeles Central Library!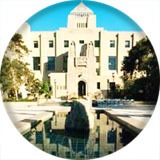 The Friends are firming up plans for a docent-led tour of this marvelous, rebuilt facility on Saturday, June 18. The nominal fee for Friends Members and their guests will include transportation from and to Platt Branch by bus. Watch for details and a registration form in the April Newsletter.
If you want to discuss the tour or get your name on the list early, send me an email.
Mary Ann Ostrom, Fundraising VP
Update on Platt's 10th Birthday Gala
The Birthday Party Planning Committee has secured some fantastic entertainment for our The Magic of Books celebration on April 16! Favorite magician Tony Daniels and master storyteller Janeece Flint will be enthralling audiences in the Children's Section. Outdoor magic will be provided by the ever popular Ronald McDonald, John Abrams's Animal Magic, and young musicians who will serenade us with klezmer music. Plus, Don Shuster will be back with his airbrush tattoo booth, and Millie Berger will arrange more of her magical crafts for kids.
Now we need Friends to come forward and volunteer to help secure donations for refreshments, supervise and serve refreshments, staff the face-painting booth, fill balloons, direct traffic, pick up and transport materials, or—of course—set-up and clean-up.
Let us know how you're willing to help make this a memorable day. E-mail us at birthday@plattlibrary.org today!
Sue Strickland & Carol Roseman, Birthday Chairwomen

The Friends of the Platt Library Newsletter is produced and maintained by Hearn/Perrell Art Associates. Editor: Therese Hearn
Artwork, photos and information are copyrighted by their respective Authors, the Friends of the Platt Library, and/or Hearn/Perrell Art Associates and may not be reprinted without permission.
Problems? Comments? Suggestions? Please tell the Webmaster.